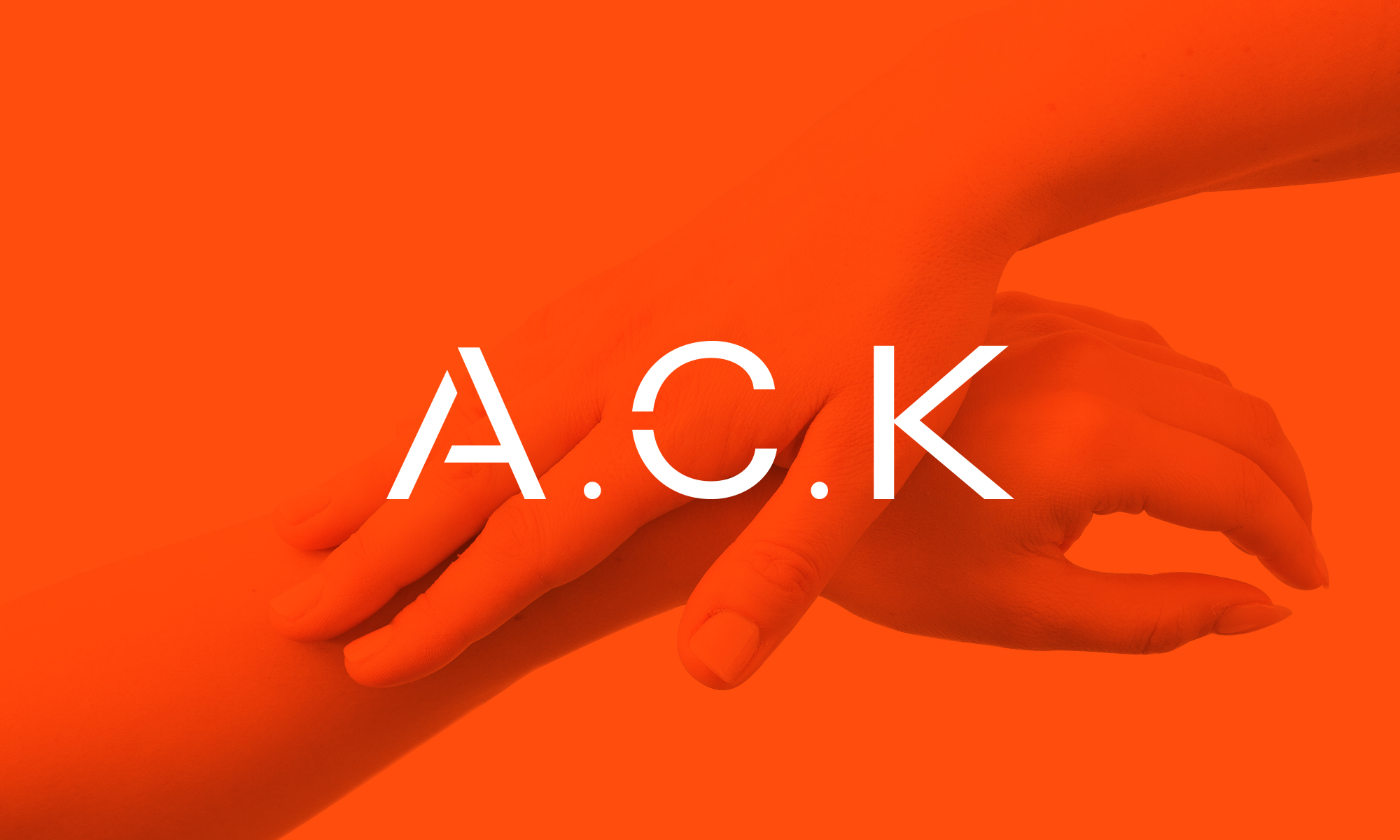 Anna Clements Kinesiology

Anna Clements is a Kinesiologist, running a small practice from her studio in Melbourne's inner-north.

Anna works with clients at the end of their tether. Having tried and failed with western medicines, they are often desperate to find a solution to their mental, emotional and physical fatigue.

I worked with Anna to create a Brand with a bright and positive outlook. Encouraging her clients to 'Start a conversation with their subconscious'.

A series of abstract shapes represent hidden and buried traumas that can be released through Kinesiology.

The brand reflects Anna's individuality and personal touch, allowing her to stand out as unique in the crowded health and well being business sector.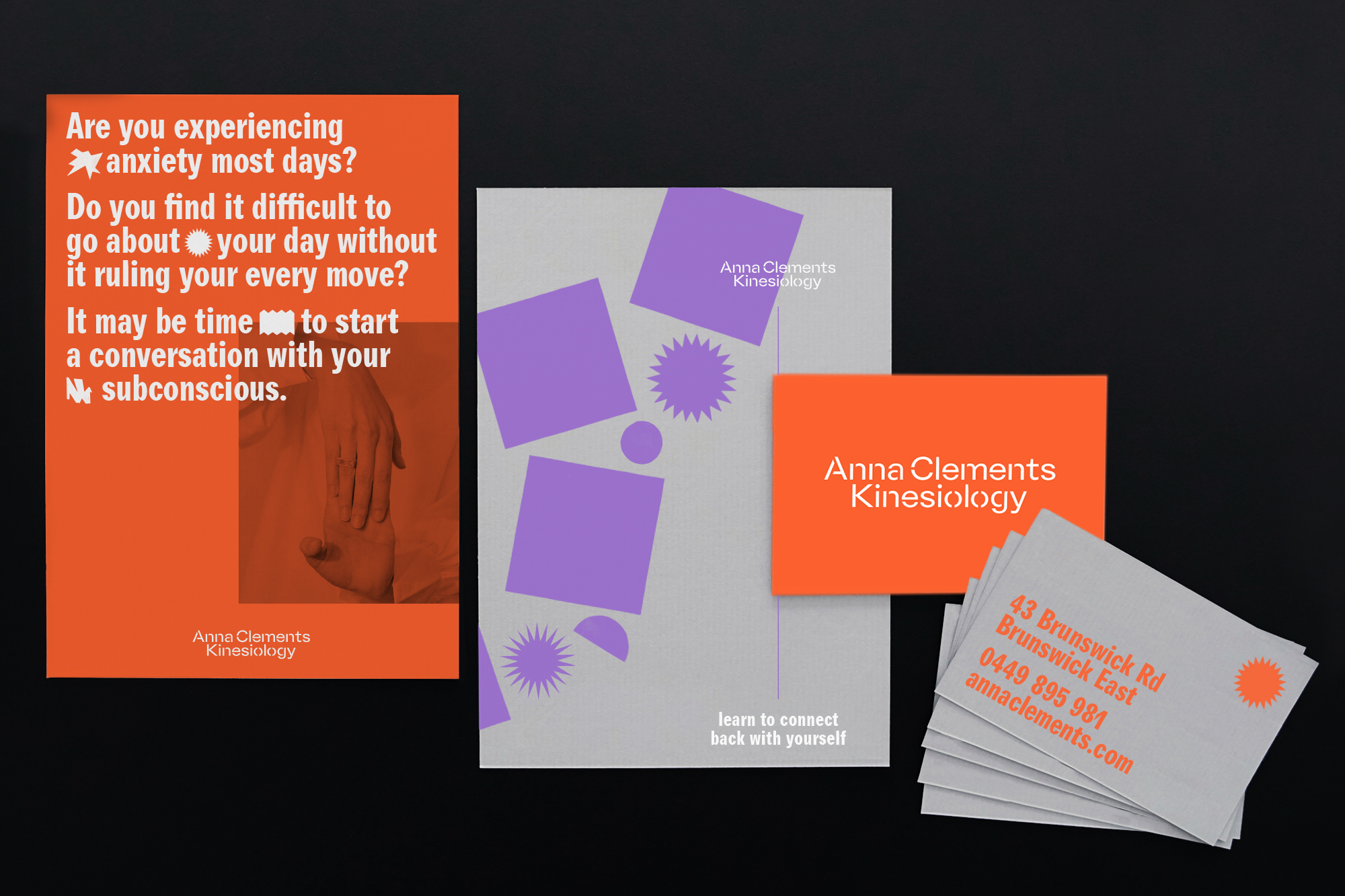 Kustom Kommune
---
Brand Identity
Custom Typography
Editorial Design
Web Design

New brand identity for Australia's first DIY Motorcycle workshop.

The Kustom Kommune is Australia's first DIY Community Motorcycle Workshop. This unique social enterprise was in financial trouble. They needed a new brand to help them stand out from the crowd and attract new sponsors. Brushing off the tired and clichéd 'vintage hipster' look & feel that is saturating the motorcycle lifestyle marketplace, was key to giving the Kustom Kommune the unique identity it deserved.

The Kustom Kommune ideology stems from the pride of doing things for yourself. Why settle for off-the-shelf when you can create something truly unique.

The aim was to create an identity that was adaptable—a kit of parts that could be continuously 'Kustomised' while still maintaining a recognisable brand.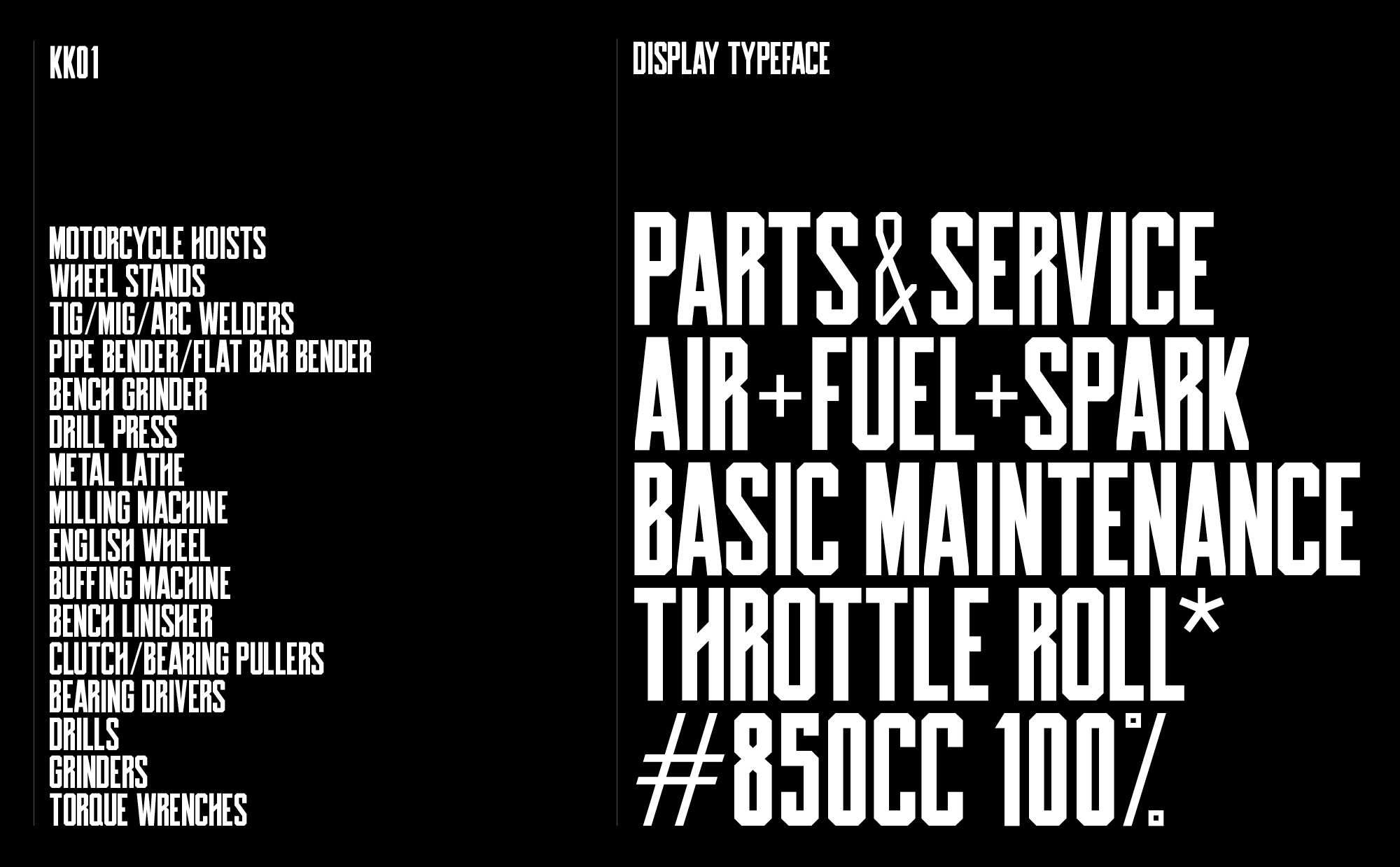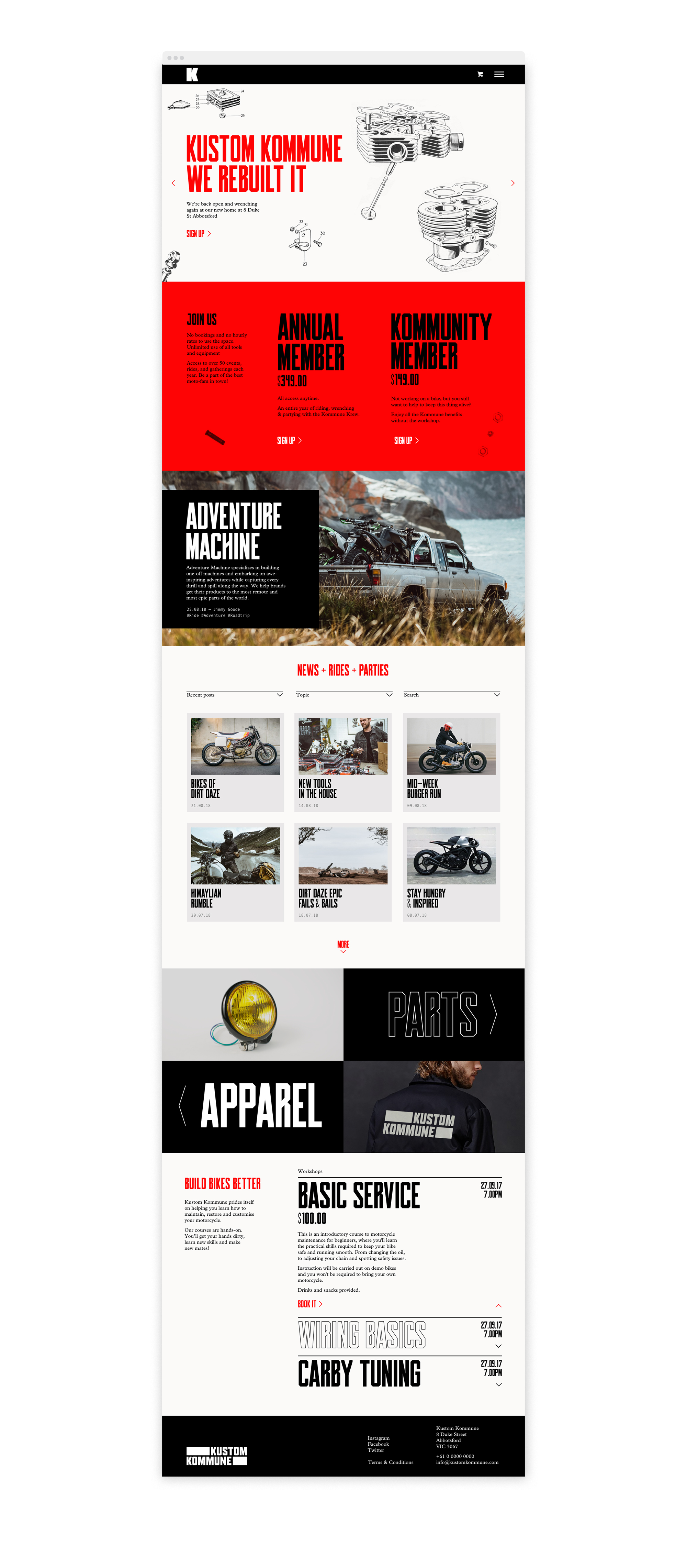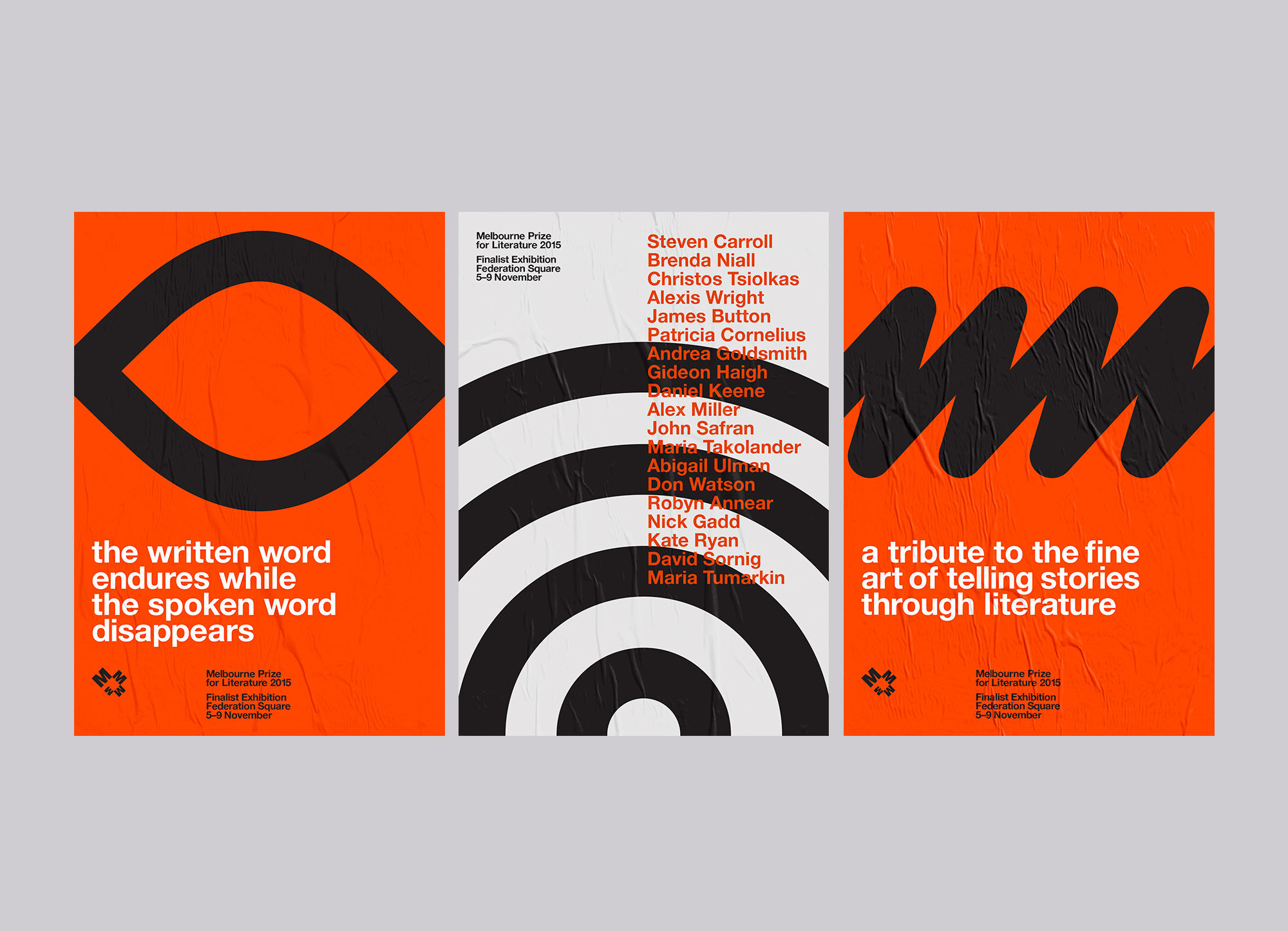 Melbourne Prize
for Literature
---
Event Branding
Exhibition Design
Editorial Design

How do you communicate the idea of language without using words?
When asked to design a new identity for the Melbourne Prize for Literature, I looked at how the idea had been executed in previous years. All the identities seemed to share a common theme—the use of expressive typography.
Both the client and I felt it was time to think differently.
I created a series of symbols to communicate the idea of story telling. Like Egyptian hieroglyphics, these bold symbols express the idea of language in a graphic form.

On the Caribbean coast of Colombia a very unique soundsystem culture has been thriving for over 5 decades. In the downtown neighbourhoods of Barranquilla, Cartagena and Santa Marta, colourful hand drawn painted speaker-boxes are lit up with strips of UV lights, decorated in animals, aeroplanes, dragons, revolutionary figures and other psychedelic scenes.

These soundsystems are known as Picós, and each has its own distinctive brand.

El Gran Mono, or "The Great Ape" is the first authentic Picó soundsystem to be built outside of Colombia—right here in Melbourne. I helped Picóteros, Tom Noonan & Johnny El Pajaro create a brand identity for their Picó soundsystem, that aligned with the traditions of the Colombian Picó culture.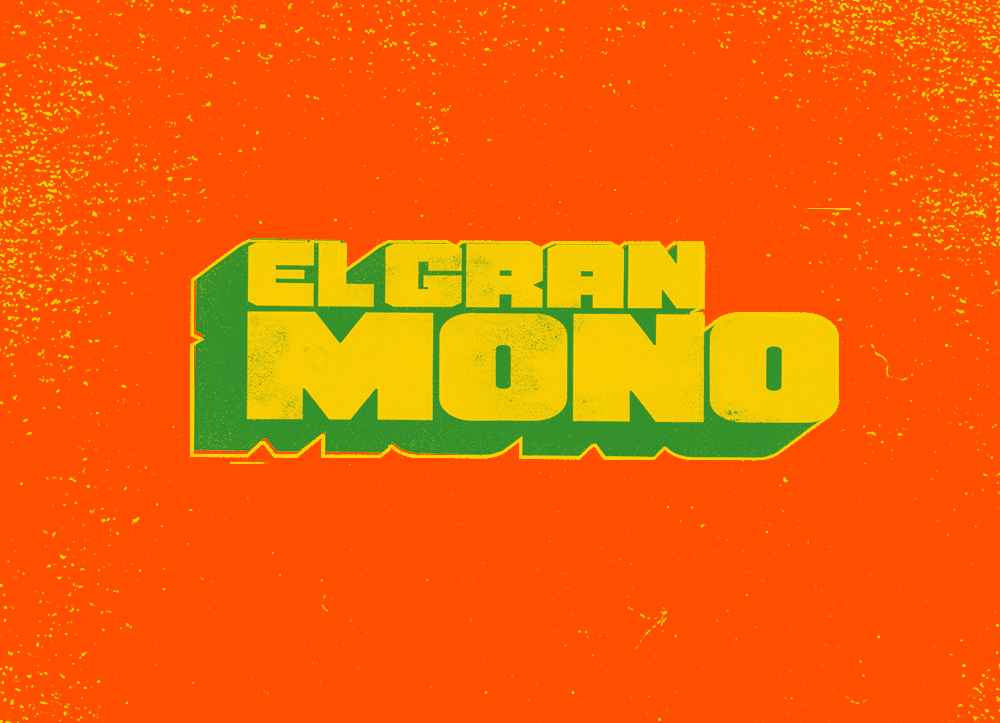 Soundsystem Graphics


An imperative part in the development of the Brand for El Gran Mono, was that the identity could be adapted to work on the soundsytem itself.

While the obligatory psychedelic mural on the front grill of the speakers was designed and painted by Colombian picó artist William 'El Maestro' Gutierrez of Barranquilla —I was set the challenge of developing the typography and graphics that would compliment this.

Ikebana
---
Editorial Design
Worked on at Cornwell

At Cornwell I worked as part of a team that created the branding and marketing campaign for Ikebana, Japanese-inspired luxury residences in Melbourne.
Architect, Elenberg Fraser's inspiration for the build pointed towards Japanese luxury residences and gardens. It was this theme that lead our research to Ikebana—the Japanese art of formal flower arrangement.
The Ikebana process gives special regard to balance, harmony and form. These principles seemed to echo the architects vision perfectly. The name and brand idea soon followed.
We found an Ikebana artists in Melbourne and art-directed a shoot of the flower arrangement process. This became the leading part of Ikebana's visual identity.