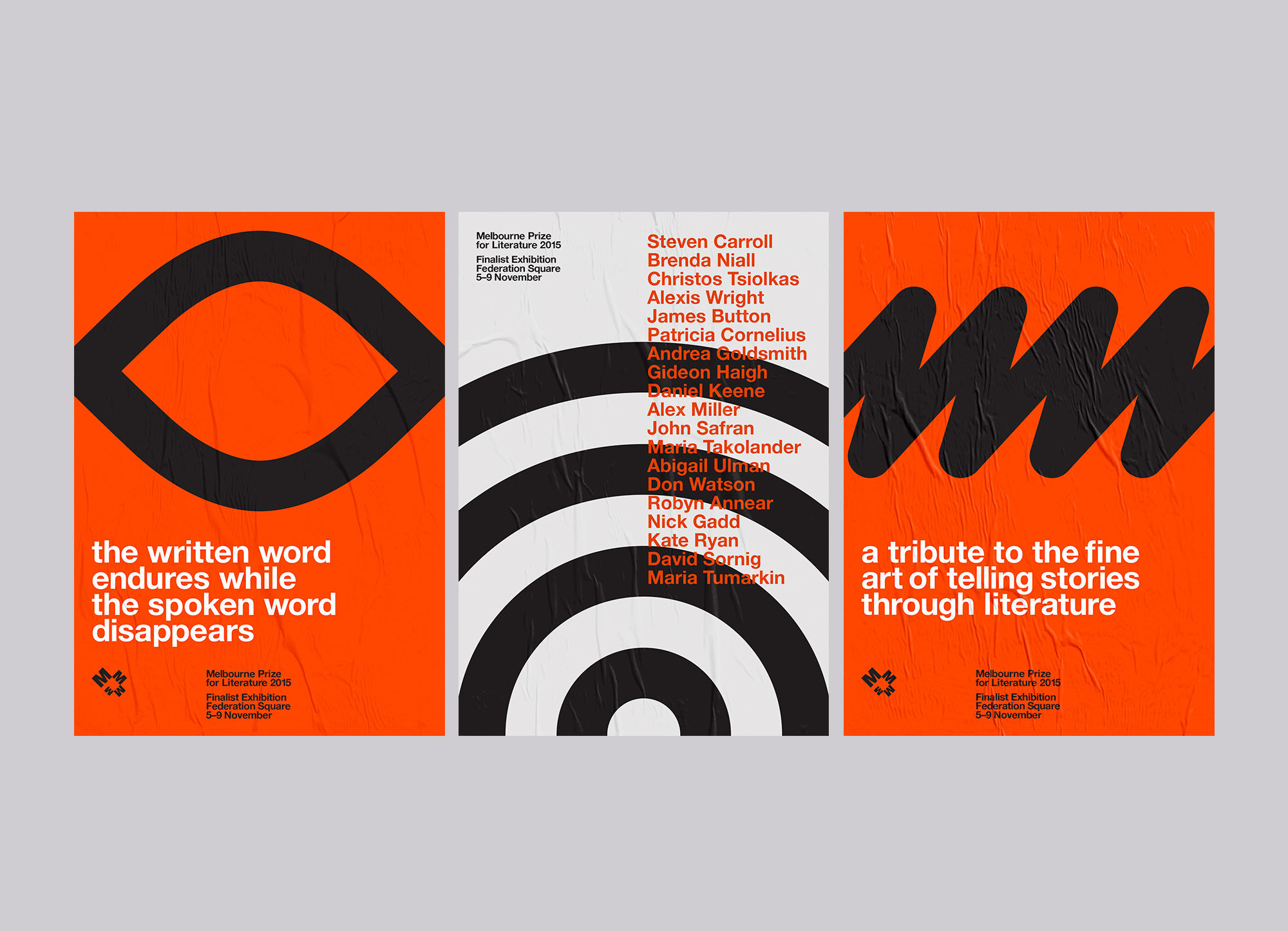 Melbourne Prize
for Literature
---
Event Branding
Exhibition Design
Editorial Design

How do you communicate the idea of language without using words?
When asked to design a new identity for the Melbourne Prize for Literature, I looked at how the idea had been executed in previous years. All the identities seemed to share a common theme—the use of expressive typography.
Both the client and I felt it was time to think differently.
I created a series of symbols to communicate the idea of story telling. Like Egyptian hieroglyphics, these bold symbols express the idea of language in a graphic form.